Team Development & Nature-Hike Coaching
Process support in motion
Everything's evolving.
Whether we like it or not.
We accompany you and your team through difficult development processes so that things can get going again.
Where development is blocked or stagnated, we often experience powerlessness, senselessness and excessive demands.
Often that leads to the experience of insecurity, despair and fear even in our private lives. On the job, this manifests itself in inefficient meetings, silo mentality, turf battle, competition, too little time for strategic matters, unclear processes and frustrated teams. In today's world, it is important not only to react quickly and adaptably, but also to pause for a moment and evaluate events impartially.
Development for your Team
Good teamwork is not a matter of course. It requires conscious attention to joint development. We take the time to explore with you the concrete steps that will have the greatest effect for you. On this basis, we accompany you through an intensive process of alignment - so that your work will flow again and you will be able to work with confidence, efficiency and success in the long run. We're on the development pathway. Together with you.
Working with people takes time
Time's short. We know the schedules of our partners and customers. We also know that serious development takes time. We support people bearing responsibility in teams to take time for the important things.
Time for Orientation & Strategy
#strategydevelopment #knowledgetransfer #shapetransformation #visionquest
Strategic orientation requires breathing room and time out from day-to-day operations. We support you in optimally shaping visions, strategy and change: for new orientation, deep clarity and forward-looking transformation.
Time for Conflicts & Communication
#Exchange #Presence #Empathy #Resilience #Chance
No team runs without friction. Tensions are valuable. We support you to work on conflicts productively and to lift your teamwork to a new level. Every crisis holds the opportunity for growth and potential development.
#Team development #Teambuilding #Motivation #Values #Sense #Identification
Trust and appreciation are the basis for your team's success. The way there leads through deep encounters and real changes of perspective. While hiking you get to know each other in a special way and strengthen your team spirit.
Seminars and Nature-hike Coaching for your development
The Nature-hike Coaching brings body and mind into motion: Here you can take time for yourself, gain inner clarity and recharge your batteries - for yourself, your life and your job. Discover what is hiding in you. In a unique way we combine personality work, nature and movement to a very special seminar experience. We take you on a journey to yourself.
Coming home to yourself changes everything
Das LDI ist kein normales Leadership-Training von der Stange, sondern echtes Leadership "Development". Es bringt dich in deine volle Kraft und Wirksamkeit.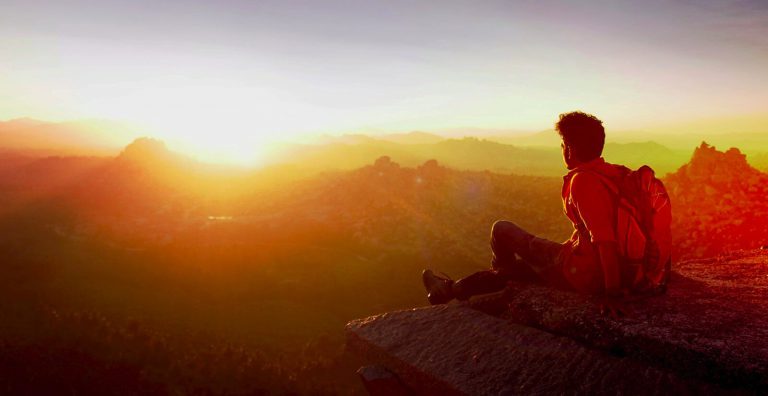 Who are you when you stand by yourself?
You are longing for meaning and fulfillment? Take time for yourself and your inner direction. Find out what is really important to you and discover your true potential.
Sign-up for our Newsletter
Process support in nature
forschend, integrativ, wirksam
In MovingMountains we unite the transformative power of nature and hiking with in-depth experience in process support. This is how change happens - whether in joining a WanderCoaching, a workshop, a seminar or a team event in the Alps.
Wir sind ein starkes Team professioneller Business Coaches und leidenschaftlicher Bergwanderer:innen.
Outside and in motion.